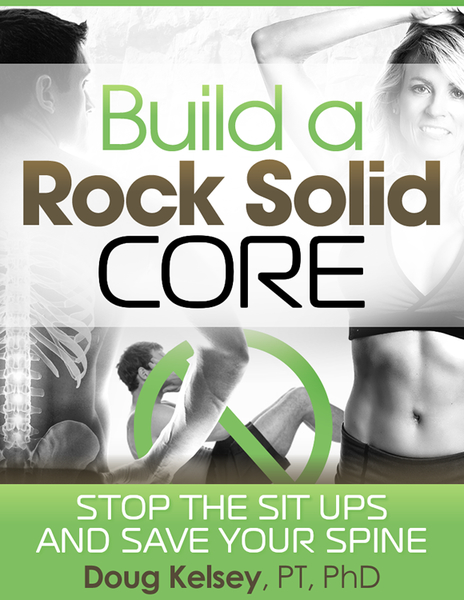 What is "Build a Rock Sold Core?"
This is a 51 page, e-book (no physical product will be shipped) that includes:
the seven drills you MUST drop from your exercise routine.
detailed instructions on how to test your own core endurance.
how to place yourself in the proper training category.
an analysis and explanation of the "core".
the reasoning behind "strength" versus "endurance" for the core and why that matters to you.
three ways to jump start your core in thirty seconds or less.
specific drills based on your individual test scores and,
how to progress your drills.
 I started October 20th with "red zone" drills – but doing them on alternate days regularly for about last three weeks – and my nagging low grade lower back pain is gone!

Nothing like a nagging pain as an incentive for doing your drills regularly! – Carmen R
Regardless of your personal passions – sports, hobbies, or just being fit – a solid core is key.
I heard about you from my physical therapist and appreciate your advice in the book. I have followed your recommendations and at the age of 63 have the strongest core in my life. I always hated doing sit-ups in gym class and now I know why. – Jane S
Get "Build a Rock Solid Core" today!