Get your copy of The 90 Day Knee Arthritis Remedy e-book today!
What is "The 90 Day Knee Arthritis Remedy"?
The 90 Day Knee Arthritis Remedy is a 211 page multimedia, e-book (no physical product will be shipped) with, a step-by-step, scientifically-based program for people struggling with knee arthritis and chondromalacia patella (NOTE: this book is not intended for someone with full thickness cartilage loss or a bone-on-bone knee joint). What makes The 90 Day Knee Arthritis Remedy different from other books on arthritis?
Why knee pain is never from diseased or injured cartilage 
The two main sources of knee pain from osteoarthritis
The primary reason you should avoid Non-Steroidal Anti-Inflammatory Drugs for pain relief
Two simple home exercises to reduce pain and improve mobility
Discover the cause of osteoarthritis – "not just wear and tear" 
The role of leg strength in knee pain
Should you use heat or cold?
How cartilage heals and strengthens
Why rest can help and hurt you
Why flat feet don't cause knee pain 
Eight options to reduce knee pain naturally 
What supplements to use to help strengthen your joint
The five things to change in your diet to reduce knee pain and increase joint strength
How to test your leg strength without causing knee pain 
Special core and flexibility tests 
The difference between flexibility and mobility and why it matters
Hip stretches you should not do
A joint strengthening exercise routine based on specific physical tests 
A specific warm-up routine to improve hip and ankle motion
Six reasons you fail to make the kind of progress you expect 
Over 80 images; 30 online instructional videos (embedded within the text of the book)
People who have struggled with knee pain and stiffness, in some cases for many years, finally have a program designed to:
Help save money by reducing the need for medicines, such as anti-inflammatory drugs, and decreasing the need for expensive medical care
A Step-by-Step Process:
How to perform up to 11 different tests to determine your body's true strength and flexibility. By gathering data first, you start based off your current capabilities.
Specific exercises for your knee PLUS your hips, legs, and ankles. This comprehensive approach will strengthen your joints and surrounding muscles to handle the activities of an active lifestyle.
Visual and audio demonstrations teaching you HOW to do the exercises we talk about. The detailed instruction helps ensure accurate execution of the exercises so you receive the maximum benefit from each one (videos are delivered via the Internet; no physical product will be be shipped).
Exercises that are too easy for you aren't effective, so we walk you through progressing or "edging." As you become stronger, the exercises can be adjusted to meet your capabilities.
How is The 90 Day Knee Arthritis Remedy different from The Runner's Knee Bible?
There is some overlap in content between the books since Runner's Knee Syndrome is primarily a joint cartilage problem but The Runner's Knee Bible has additional content intended for runners, helping people return to running, and has a detailed return-to-running program.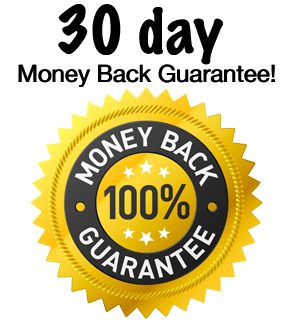 If you're not satisfied with the the The 90 Day Knee Arthritis Remedy for any reason, simply send us an email within 30 days of purchase and we will refund your money. No questions asked.
Get your copy of The 90 Day Knee Arthritis Remedy today!
Requirements:
This is an e-book and you will need Adobe Acrobat Reader to read the material. No physical product will be shipped. This book is available only through this website.

To view videos, you will need an Internet connection.
Review
For a third party review of the book, click here.
Frequently Asked Questions
If I have questions while I am working through the program in the book, who do I contact?
For more personal assistance, contact Laurie Kertz.
Call Laurie at 512-394-4722 to set up a consultation or email her here.
Will my knee pain be gone in 90 days?
The minimum time to complete the program is 90 days. Your progress depends on how well you adhere to the program, the severity and chronicity of your problem and may or may not be consistent with that timeline.

Do I need any special equipment to benefit from the information in the book?
There is a lot of very helpful information in the book that does not have anything to do with equipment nor require any equipment. But, from working with thousands of people with arthritic knees, I have found certain pieces of equipment to be very useful and effective for both testing and exercising. I suggest these items in the book. I have no financial relationship with any of the companies that sell the equipment. Some gyms offer the equipment I suggest and others may have substitution options. While the equipment items I suggest are not required and some of my former clients have successfully used my principles in a gym environment, what I think works the best is to use the equipment I suggest in the book.
 Why an e-book?
This 211 page e-book filled with videos, web links, and high quality photos was created electronically on purpose. Paper limits our ability to quickly and easily share with you the drills, tests, and equipment needed for recovery. The book is downloaded in .pdf format. You will need Adobe Reader to view the book and an Internet connection to view the videos.
Is there a maximum number of times I can download or open the book?
No, after purchasing the book you will not be restricted in the number of times you open it.
I can't download the book. What do I do?
Make sure you are not on a network that has security settings preventing downloading files from websites with "https" in the web address. Most work environments will block downloads from secure sites. And sometimes the default setting in internet browsers such as Internet Explorer and Firefox will prevent downloading as well.
About the Author
Founder of Sports Center the largest, independent physical therapy practice in Austin,TX.

Performance coach and physical therapist for over thirty years.

Conducted more than 20,000 consultations and 100,000 training sessions with people from all walks of life (Olympic athletes, to weekend warriors to moms and dads and their kids).

Former Associate Professor and Assistant Dean for Clinical Affairs, University of Oklahoma Health Sciences Center.

Presented independent research nationally and internationally.

Author of hundreds of articles and several published books.

Conducted over 250 national and international seminars for trainers, therapists, and clinicians.
Online academic background and work experience can be found here.